Last time we mentioned that you would get cuddles from Felix. Well, he is coming out of his shell and is now running up the drive to greet each new guest with leg winding and purrs. Yes, Felix is a cat – a rescue who is pretty feisty, confirmed by his ragged ear – he came off as the winner in a contest with a pit bull! Enjoying tea with guests in the summer house and issuing the morning meow as one by one people emerge for breakfast.
Attitude… what attitude?!
Last chance…
The competition in conjunction with CXtreme to the value of R9200 is still open for one more week! Get to it! Introduce friends and family and stand to win this wonderful prize.
Wyndford is collaborating with Clarens Xtreme to the value of R9200!   Yes really… you have done our zip line now it's time to Go Big! REALLY BIG!
We are offering a Two Night stay for a family of four to the value of R8400 which includes all your meals, unfortunately load shedding, great hospitality, amazing walks and scenery and lots of things to do! Clarens Xtreme are going to give you an experience of a lifetime with their amazing Zip Lines worth R800!
AND HERE IS WHAT YOU HAVE TO DO:
1               Follow and Like Wyndford Holiday Farm and Clarens Xtreme
2               Tag four friends
3               Share (If you are not on social media share to friends)
4               Click and enter…
This could be you soon!
Winner announced 14h00 30 June 23
Change is not always easy…
It can be slow or quick, easy or painful, sad or exciting. While we mourned the character that was Humphrey, we have a new character in Felix. As it will be one day when we tell you who the new owners of Wyndford are! But there are always constants. Selina has been bringing you tea in the morning for 36 years. Thabo led your kids down the road on horses he has cared for the past 6 years. Lydia started with Lynette in the veggie garden in January 2005, then graduated to the kitchen, to being responsible for starters and now as one of our mainstay cooks in the kitchen!
FULL BOARD
(All-Inclusive Option)
Luxury – R1900.00 per person sharing
Standard – R1400.00 per person sharing per night
Economy – R1000.00 per person sharing
This package includes; three meals per day, all guided hikes, evening games, tennis, swimming, pool, snooker, fuze ball, table tennis, zip line, river tubing, abseiling, early morning coffee/Milo brought to your room, Morning and afternoon tea with home bakes, jungle gym and forest tree houses and bowls.
ROOM ONLY
Luxury R1600.00 per person sharing
Standard R1100.00 per person sharing per night
Economy R700.00 per person sharing
ADDITIONAL EXTRAS
Breakfast R115.00
Lunch R185.00
Dinner R250.00
Single Supplement Rate at R250.00 per night extra
Children 2 – 12yrs at 50% off the Adult Rate
Children under 2yrs stay for FREE
Pensioners Rate at 30% off the full board rate out of season
20% discount for a 4 night or longer stay out of season
Horse Riding can be provided at an extra cost
Life is fluid. While we may wave some goodbye – we are joined by others like Rynhard and Natasja, Simba, Erard and Denise – all amazing. The legacy that is Wyndford gets passed down. As do the memories – for guests who came as children come back to share new memories with their kids. Come and discover Wyndford for yourself! #discoverwyndford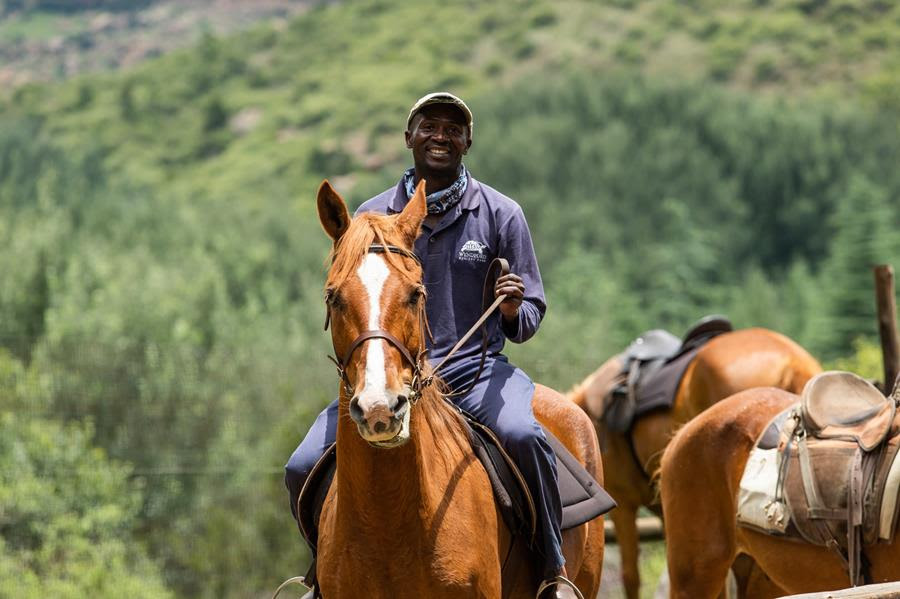 Memory test: Can you remember sundowners here?
… the road is accessible again!!!
Then.. round up friends and family and celebrate with the 20% discount during the June-July school holidays for four night or longer stay – we have plenty to keep you busy or simply park your car and do nothing…! (PS seniors still get their 30% discount in June/July!)
Also the special for July… well more about that soon!
To all our Wyndford kids in the middle of exams or starting holidays… do your best, be your best person – we're rooting for you all! Hope to see you soon.
These pop their heads out when everything else is brown and dry… Hope!