Keep reading for May madness…
It seems that we're waving goodbye to summer and are already feeling the freshness of Autumn blowing in. The cosmos is gloriously painting the countryside pink and the leaves are drizzling down from the trees. Also, starting to poke their noses out of the ground are the spring bulbs, the wood store is stocked and the soup course is running on maximum!
It's the season that makes you want to stop the car and dance in the fields…well some of us!
We have had an eventful month of March. We are now another person richer on the team – with the addition of little Luané born on the 21st, a sister for RJ and Schalk and a daughter for Rynhard and Natasja.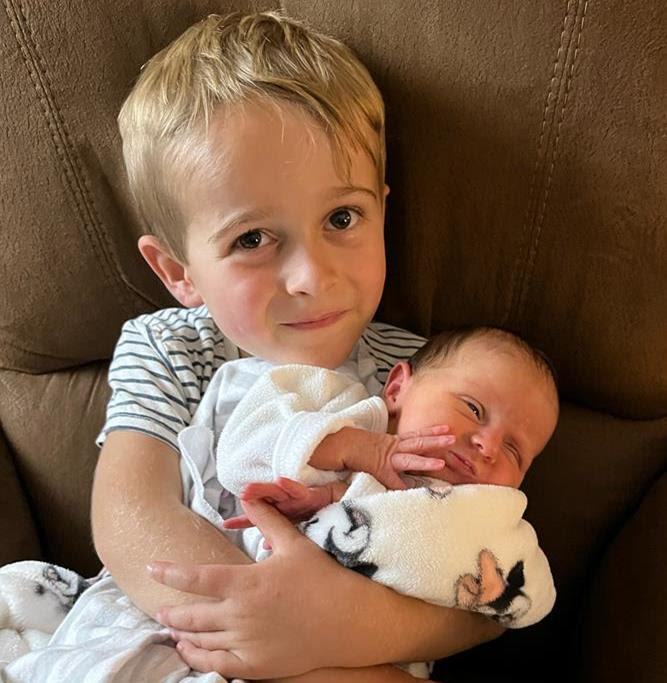 A very good big brother ….
Emma and Brayden are now Mr&Mrs after their wedding earlier in the month, and we wish them well as they start their married life together. The rest of us are still here unchanged!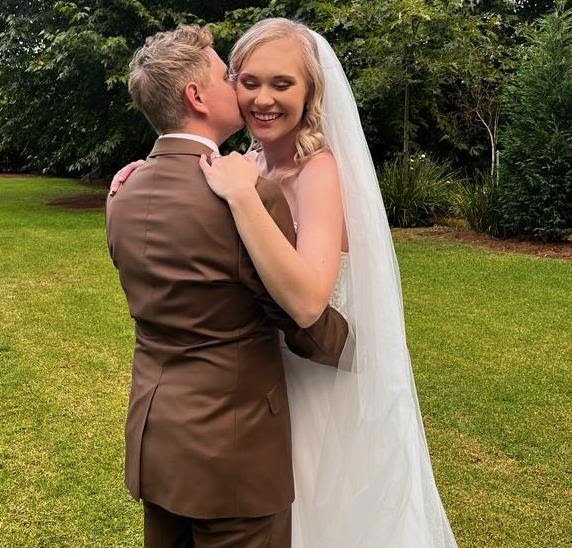 Booking your next Wyndford holiday is so much easier
Our website is linked to Nightsbridge, creating a seamless experience when booking your next Wyndford stay. We are full board but also have a "room only rate", with options to include meals.
FULL BOARD
(All-Inclusive Option)
Luxury – R1900.00 per person sharing
Standard – R1400.00 per person sharing per night
Economy – R1000.00 per person sharing
This package includes; three meals per day, all guided hikes, evening games, tennis, swimming, pool, snooker, fuze ball, table tennis, zip line, river tubing, abseiling, early morning coffee/Milo brought to your room, Morning and afternoon tea with home bakes, jungle gym and forest tree houses and bowls.
ROOM ONLY
Luxury R1600.00 per person sharing
Standard R1100.00 per person sharing per night
Economy R700.00 per person sharing
ADDITIONAL EXTRAS
Breakfast R115.00
Lunch R185.00
Dinner R250.00
Single Supplement Rate at R250.00 per night extra
Children 2 – 12yrs at 50% off the Adult Rate
Children under 2yrs stay for FREE
Pensioners Rate at 30% off the full board rate out of season
20% discount for a 4 night or longer stay out of season
Horse Riding can be provided at an extra cost
For the little ones who are joining us over the Easter holidays, the horses are ready and waiting and the bunnies noses are quivering in anticipation of cuddles. The hikes are all cleared and ready for the energetic adventurous or the gentle amblers. We are used to expecting the unexpected as seen by this picture of Andrew porting his bike down the ladder on the panorama walk… he then went up to collect his wife's! So bring your bikes along – young and old.
And for those of you planning ahead: For the Marvellous Month of May we are offering everyone a 40% discount for the whole month… which also includes Mother's day (just saying) for two nights or longer. Wow! Book directly on our website or reception for this offer with the code WMMM. T&C's apply. And no… this is not an April fools joke!
To all travelling over the holidays, especially over the Easter weekend (we still have one or two rooms available, for the spontaneous!) travel safely and enjoy the journey. We look forward to giving you all a warm Wyndford welcome!