We have a Piet-by-Vrou hanging from the tree branch by one leg, gasping for breath, wings flopping in the breeze… he's been singing so hard for so long, he's exhausted. I think the whole area, not just our farm has these little red decorations hanging from the trees. You hear them, it's almost as if they call quicker and louder the rain might hear – so that they are not made out to be liars!  Alas, they are as dry throated as the ground below them.
At this point in time, we have almost forgotten what it is like to go tubing down the river (who remembers Christmas day a few years ago!?! And the epic driving by George to get you all home again).  Fortunately, Father Christmas had already been and gone, so no risk of him getting stuck in the mud.  We have made sure he has our co-ordinates so we will be eagerly awaiting his visit again in a few weeks time – hope you have all been good.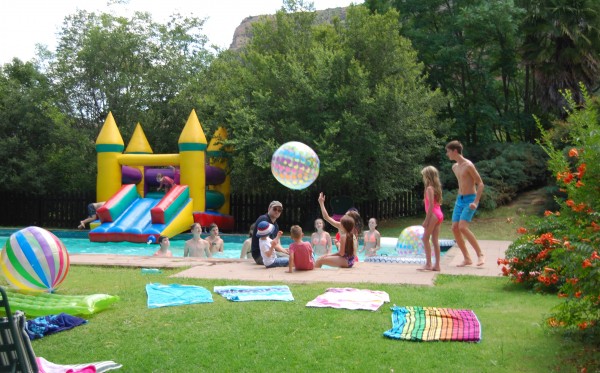 Thank goodness for the pool….
Now that the year is winding down, time to think of a short break away… and it's still possible to squeeze in a four day out-of-season stay and get the 20% discount for some much needed peace and calm. Call the girls now on 058-2230274 or 
reception@wyndford.co.za
.
We have some exciting new things up our sleeves for this Christmas and New Year, a taster…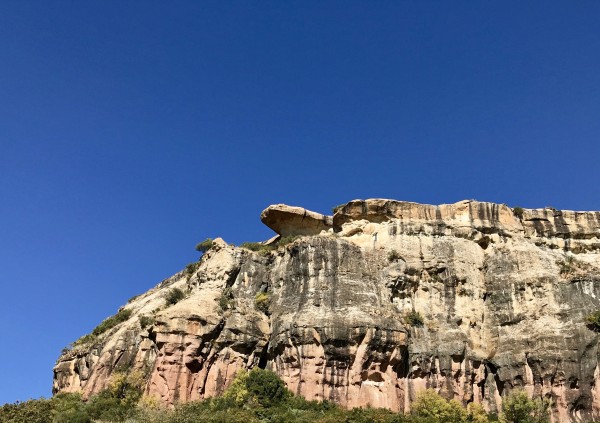 for those of you who have dangled your feet over the edge at Overhanging Rock, this is the view from a different angle!… and fishing in the dam or just watching Mommy duck with her six new babies…
Well, that is all for now, as we once again watch the clouds roll in… I wonder how one does CPR on a Cuckoo?
Hope to see you soon, happy greetings from the Wyndford Team.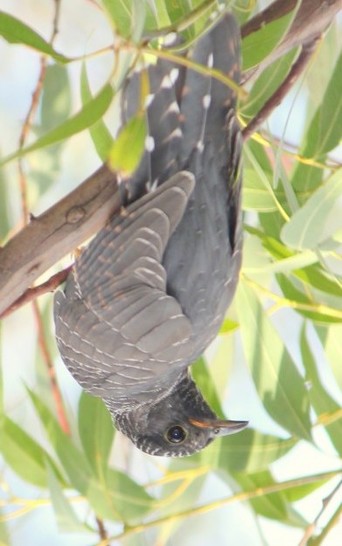 And you thought I was kidding…
If you haven't already been – visit our new website 
www.wyndford.co.za
, give us a call now on 0582230274 or email reception@wyndford.co.za and Angelique, Natasja or Jenny will assist you.
Follow us on Facebook or Instagram on wyndfordholidayfarm
2019
Fun trail Run 8 – 10 February 2019
Seniors Tour 24 February  – 1 March 2019
Mothers Day 12 May 2019 (Wyndford is great place to spoil Moms)
Fathers 4×4 Day Weekend 16 June 2019
Christmas in July 19 – 21 July 2019 (We'll book Father Christmas in advance!)
Cherry Festival 15 – 17 November 2018
Fun Bowls week 17 – 22 November 2018
Walking with Wild Flowers 22 – 24 November 2019
… and so much more… watch this spot!