August news from the Farm…
 It would seem we are having a bad hare day… it may not be the buck eating the sweetpeas after all – we seem to have a larger than usual number of hare sightings! They particularly like the spot just outside the fence where the dogs can see them…drives Molly nuts! (more than usual that is..)
Shhhh – a rare sighting of the lesser spotted calm Molly Dog!
The Emu's have unfortunately abandoned their 16 beautifully coloured eggs – but so far none of us have offered to blow them out! We all remember Jaco's attempt… Both the tortoises have made an appearance, although Charlotte seems to have decided that she isn't quite ready and needed a bit more sleep – maybe she feels the possibility of snow in the air again.
 This coming week sees our first ever Fun Trail Run at the farm with a 5 and 10km trail over our beautiful sandstone mountains. Still time to join us if you have a need for speed… with sponsorship in aid of Cluny Animal Trust run by Jan and our great local Vet, Katherine, who has just paid us a visit. After telling you last time how beautiful and cosy Bandit was looking in his woolly jacket, today he has a sore eye – never a dull moment with horses!
I know it is sometimes hard to read all the way to the end… but our calendar of events is attached for those who like to plan ahead.
Hoping you have a Spring in your step
from us all at Team Wyndford
Book directly on our website at www.wyndford.co.za, give us a call 0582230274 or email reception@wyndford.co.za and Angelique, Natasja or Jenny will assist you.
Follow us on Facebook or Instagram on Wyndford Holiday Farm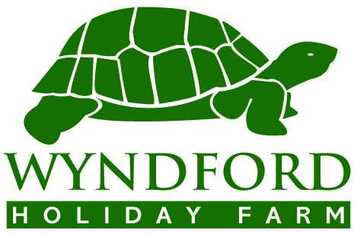 2018
Fun Trail Run 1 September 2018 (This weekend!)
Seniors Tour 4 – 9 November 2018
Cherry Festival 16 – 18 November 2018
Fun Bowls week 18 – 23 November 2018
2019
Fun trail Run 8 – 10 February 2019
Seniors Tour 24 February  – 1 March 2019
Mothers Day 12 May 2019 (Wyndford is great place to spoil Moms)
Fathers 4×4 Day Weekend 16 June 2019
Christmas in July 19 – 21 July 2019 (We'll book Father Christmas in advance!)
… and so much more… watch this spot!
Race…….. did someone say race….?!