Employee of the Month goes to…
… the Reindeers on standby – although it would appear that tired reindeers weren't the problem…. it was Santa who all our kids found snoozing on the couch! Woken suddenly, he managed to dish out good cheer- and lots of presents!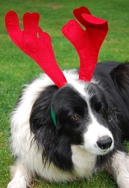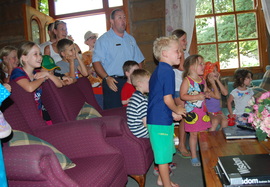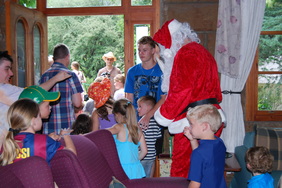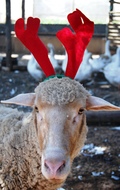 We were appreciative of great weather over the holiday season and the pool and jumping castle did overtime. Apologies to the kids on the last weekend….. the motor wiped its brow and gave up the ghost!
The kitchen did us proud, producing a Christmas tree Pavlova, Rudolf and Elf Dessert, Beef Wellingtons, Snoek Pate among others – so well done Celvin and all his ladies! (Who are all now brightly attired in Turquoise Schwe Schwe – their uniform of choice for this year) New Year saw us heading to the Chuck wagon and the Wild West as we barn danced the evening away at a foot tapping Pow Wow under the Willow Tree at the Moon Rising under Tortoise Mountain!! (OK so you had to be there……) Maybe next year?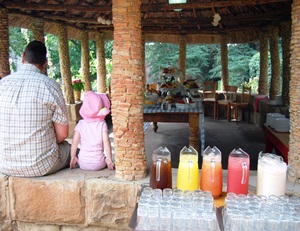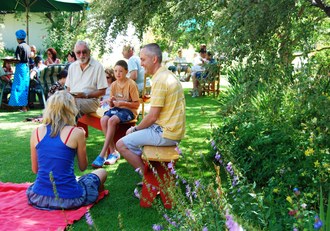 The Faltermeiers were the first up for the buffet breakfast in the summerhouse! Book now and join us and them for the Stargazing weekend or… watch out the Spiderman cometh (yes again!) Dates viewed on our activities page on the website on
www.wyndford.co.za/activities
I mentioned once before that although you supposedly can't teach an old dog new tricks, apparently you can with an old horse! Maluti was seen in training (in the over 25 category) going through his jumping training… I can now understand what parents feel like when the kids attempt the abseil rock.
Charlotte and I have come to an understanding – she gets to eat as many daisies in the grass as she likes and avoids my Peonies and Roses! I also think she has been around the farm too long, when on hearing a scraping sound….there she was rubbing an itch back and forth along a low branch….? The pigs do the same on the water trough!
We had six four legged guests for a few days (much to Ponty's displeasure!) as the border police horses came to stay. Great to see them having fun up and down the paddock, although I could not persuade them that apples were supposed to be a treat.
Well friends (you know there are no strangers at Wyndford), we would wish you a 2015 that is filled with promise and good surprises!
Wherever you are – the Wyndford Team sends you warm greetings!
PS… I leave you with this beautiful picture – I think they were maybe discussing shampoo for blondes?